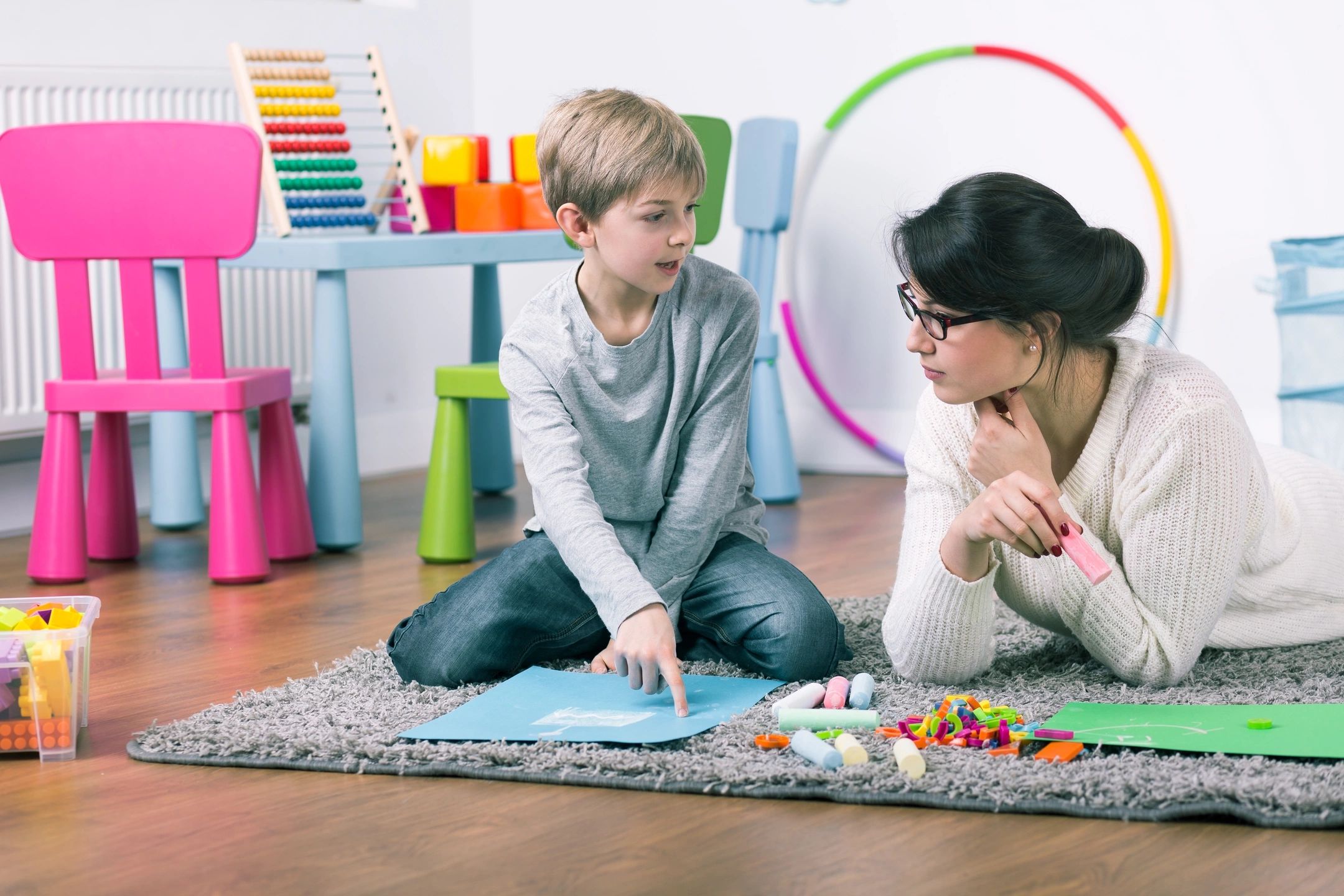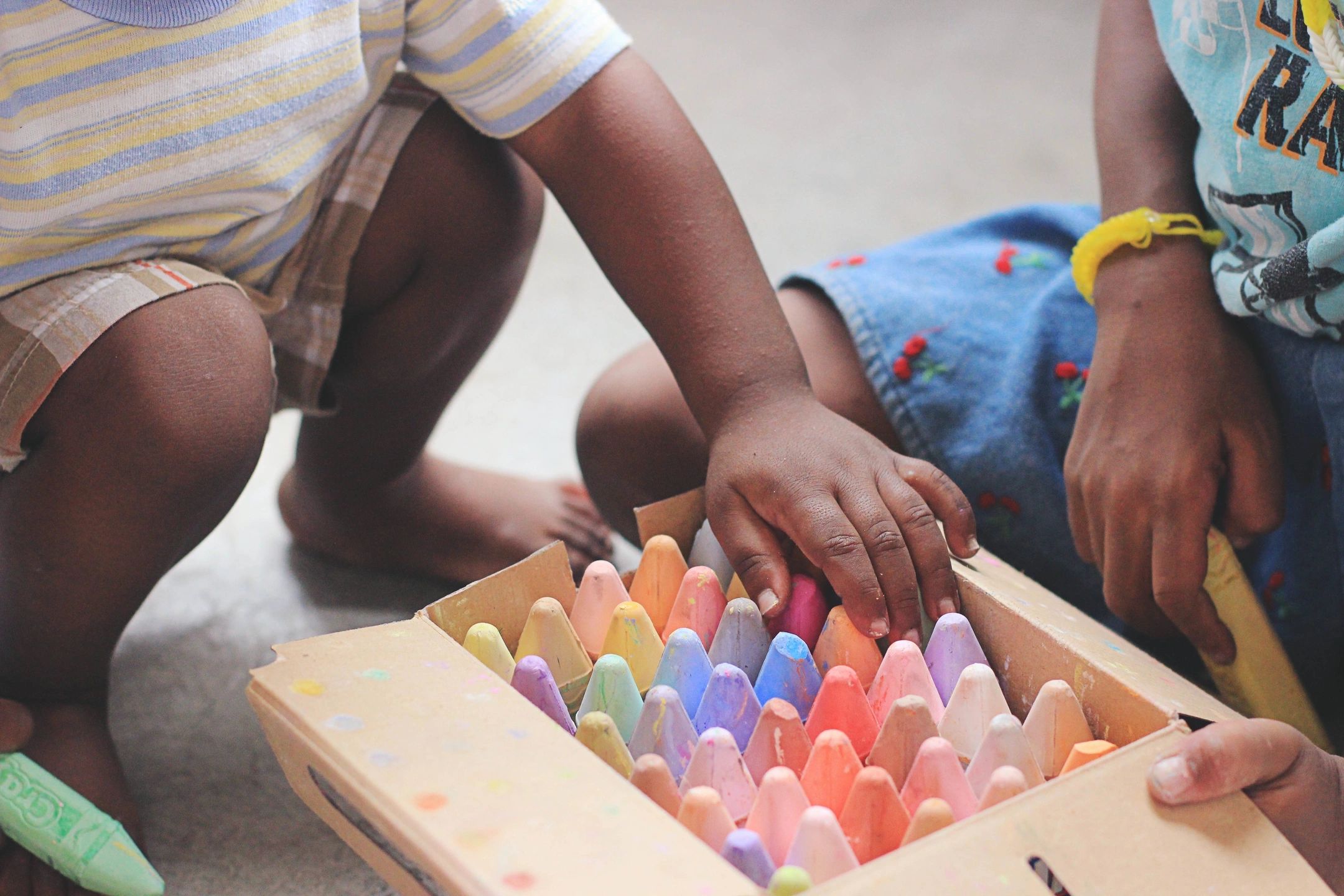 Our Approach
We believe children learn through play and aim to make therapy effective yet fun.  Your child's progress is our main priority and we know that means involving you every step of the way.  It takes a village to raise a child and we are honored to be part of yours.
Our Story
Hillary and Alicia met while working in the school system many years ago.  They heard countless stories from families who were desperately looking for outside therapy only to be put on miles-long wait lists while precious time was being wasted. They decided to do something about that and open Lighthouse. They reached out to knowledgable coworkers and friends to enhance the services that Lighthouse provides and have developed quite a team!
Hillary Chisholm Hutchins, M.S., CCC-SLP
Hillary is an ASHA certified Speech Language Pathologist.  She graduated from Florida State University and the University of South Florida.  She has been a speech language pathologist for 16 years in both the school system and private settings.  Hillary specializes in early intervention, receptive and expressive language disorders, and phonological/articulation disorders. She lives in St. Petersburg with her husband and two sons.
Alicia Capen, M.S., CCC-SLP
Alicia graduated from UF and USF. She was a speech pathologist in the school system for 23 years before transitioning to Lighthouse full time in 2021. Alicia specializes in early intervention, autism spectrum disorders, speech sound disorders, and language impairment.  Alicia lives in St. Petersburg and is a mom to three sons.
Whitney Lear
Whitney graduated from Florida Southern College and went to graduate school at East Carolina University and has been a pediatric occupational therapist for almost 10 years. She has worked with children of all ages and diagnoses in a variety of settings including outpatient clinics, homes, schools, and in the community. Whitney specializes in sensory-based feeding therapy, sensory processing, reflex integration, developmental delay, and handwriting.
Morgan Curtis
Morgan graduated from Auburn University (War Eagle!) and attended Alabama State University for graduate school. She has worked in school settings and in outpatient pediatrics with children ages 5-21. Morgan lives in St. Petersburg with her husband and 3- year- old lab and enjoys traveling, cooking and being with family.
Emily Dvorak
Speech-Language Pathologist

Emily graduated from Tulane University in Louisiana.
Kristina Toussaint
Shannon Johansen
Shannon is a Nationally Certified School Psychologist (NCSP) and licensed in the state of Florida.  She received her Bachelor of Science in Psychology from Eckerd College and her Master of Arts and Educational Specialist degrees in School Psychology from the University of South Florida.  Shannon has worked as a School Psychologist for Pinellas County Schools for over 15 years.  She has experience working with individuals with cognitive and developmental delays, autism, specific learning disabilities, giftedness and other varying exceptionalities from pre-kindergarten through college.  Shannon is available to conduct psychoeducational evaluations to determine educational needs, learning characteristics, and behavioral needs relevant to educational planning.   Shannon resides in St. Petersburg with her husband and two children.
Katrina Chisholm
Clinical and Educational Audiologist

Katrina has served for over 31 years as an  Educational and Pediatric Audiologist for Pinellas County  Schools. Her passion for over 40 years as a Clinical and Educational Audiologist leads to a deep understanding of hearing loss and its impact on the development of speech, language, education and social skills. Katrina lives in St. Petersburg with her husband.  She has two daughers and four grandchildren.
Jen Macke
Early Childhood Specialist

Jen is a preschool teacher who gets the opportunity to spend many magical days with 2- and 3-year-olds. She graduated from Fontbonne University (St. Louis, MO) with her Master's Degree in Speech Language Pathology. She worked as an SLP for about 10 years in a variety of settings. She also worked for 3 years at Pinellas County Schools assisting in the classroom with students from 14-22 years of age who were on the autism spectrum. As a preschool teacher her approach is play based but it is extremely language enriched with a major focus on social skills. Jen lives in St. Petersburg with her husband and son.
Katherine Goodloe
Katherine is an FSU graduate and has worked in Pinellas County Schools as an elementary mathematics teacher and math coach for the last 20 years. Katherine is able to remediate math deficits, enrich math skills, and help parents learn the "new" way of teaching math. Katherine is married with two sons.
Jennifer Brady
Jennifer is a graduate of USF and has a Bachelor's degree in Elementary Education.  She has been an elementary classroom teacher for the past 11 years.  Jennifer is passionate about supporting students and helping them to become better readers and writers.  She lives in St. Petersburg with her husband and two sons.
Lexi Roegiers-Jensen
Shannon Kula
Shannon is a graduate of Florida Atlantic University and has a Bachelor's Degree in Elementary Education.  She has worked in the education sector for 23 years, including 12 years as an elementary school teacher.  Shannon's passion is helping young children achieve success with hands-on learning, creative play, stories, and social engagement.  Shannon lives in St. Petersburg with her husband and daughter.
Julie Jones
Julie is a former reading coach and current assistant principal for Pinellas County Schools.
Kennedy Murrian
Melissa Shible
Melissa is a St. Petersburg native who works in Pinellas County Schools.
Liza Lentz
Liza is a teacher in Pinellas County Schools.
Sam Redett