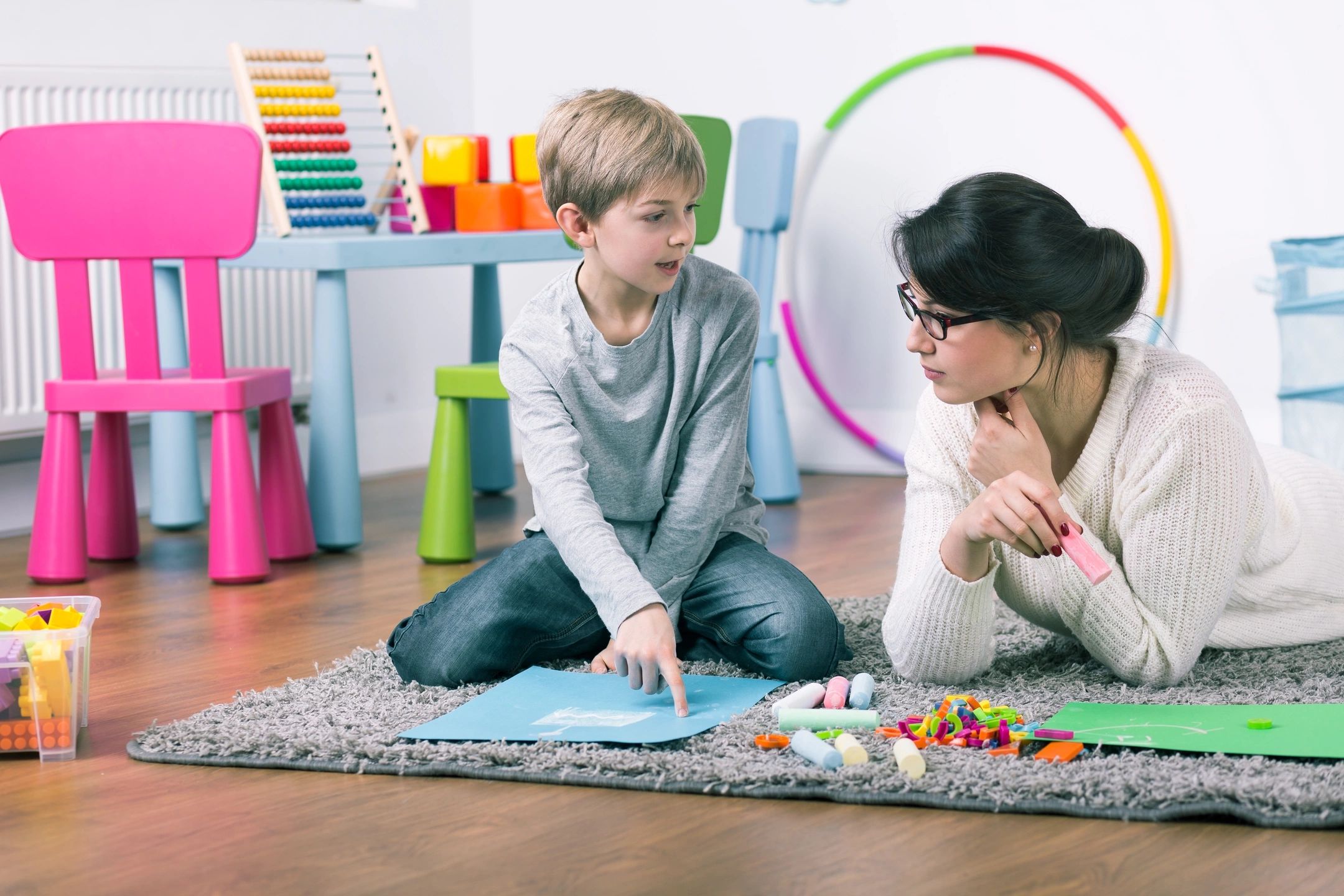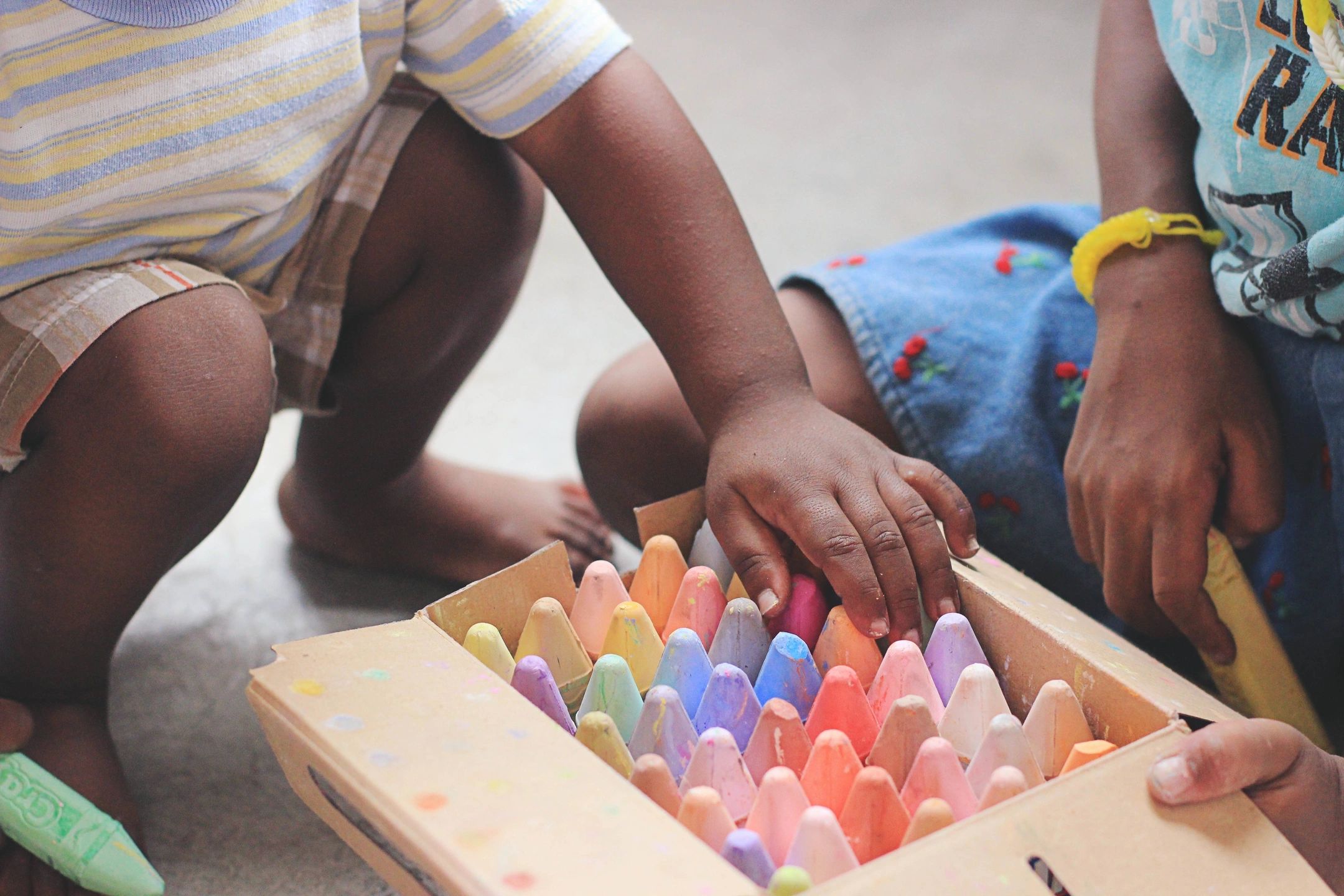 Our Approach
We believe children learn through play and aim to make therapy effective yet fun.  Your child's progress is our main priority and we know that means involving you every step of the way.  It takes a village to raise a child and we are honored to be part of yours.
Our Story
Hillary and Alicia met while working in the school system many years ago.  They heard countless stories from families who were desperately looking for outside therapy only to be put on miles-long wait lists while precious time was being wasted. They decided to do something about that and open Lighthouse. They reached out to knowledgable coworkers and friends to enhance the services that Lighthouse provides and have developed quite a team!
Hillary Chisholm Hutchins, M.S., CCC-SLP
Hillary is an ASHA certified Speech Language Pathologist.  She graduated from Florida State University and the University of South Florida.  She has been a speech language pathologist for 16 years in both the school system and private settings.  Hillary specializes in early intervention, receptive and expressive language disorders, and phonological/articulation disorders. She lives in St. Petersburg with her husband and two sons.
Alicia Capen, M.S., CCC-SLP
Alicia graduated from UF and USF. She was a speech pathologist in the school system for 23 years before transitioning to Lighthouse full time in 2021. Alicia specializes in early intervention, autism spectrum disorders, speech sound disorders, and language impairment.  Alicia lives in St. Petersburg and is a mom to three sons.
Emily Dvorak
Speech-Language Pathologist

Emily received her undergraduate degree from Tulane University and her Master's degree from Nova Southeastern University. She has worked with the pediatric population within the school system and private practice since 2019. Emily specializes in early intervention, language impairment, speech sound disorders, and augmentative alternative communication (AAC).
Morgan Curtis
Morgan graduated from Auburn University (War Eagle!) and attended Alabama State University for graduate school. She has worked in school settings and in outpatient pediatrics with children ages 5-21. Morgan lives in St. Petersburg with her husband and 3- year- old lab and enjoys traveling, cooking and being with family.
Staci Hogan
Staci graduated from Eastern Michigan University and Oakland University (also in Michigan). She has twenty-five years of experience working with children ranging in age from 3 to 26 with mild, moderate or severe physical/ cognitive disabilities. Staci is a life long learner and enjoys working collaboratively with other disciplines. Staci lives in St. Petersburg with her husband and two sons.
Jena Maronie
 Jena graduated with her Bachelor's degree in 1996 from the University of Florida, and her Master's (2018) and Doctorate (2020) from Mount Mary University. She is trained in S'cool Moves, Brain Gym, Zones of Regulation, The Alert Program, Bal A Vis X, DIR Floortime, Calm Connect, EFT (Emotional Freedom Techniques), Rhythmic Movement Training, and Reflex Integration with expertise in trauma and sensory processing. Jena is a professional speaker, training therapists and teachers across Pinellas County and the state of Florida.
Shannon Johansen
Shannon is a Nationally Certified School Psychologist (NCSP) and licensed in the state of Florida.  She received her Bachelor of Science in Psychology from Eckerd College and her Master of Arts and Educational Specialist degrees in School Psychology from the University of South Florida.  Shannon has worked as a School Psychologist for Pinellas County Schools for over 15 years.  She has experience working with individuals with cognitive and developmental delays, autism, specific learning disabilities, giftedness and other varying exceptionalities from pre-kindergarten through college.  Shannon is available to conduct psychoeducational evaluations to determine educational needs, learning characteristics, and behavioral needs relevant to educational planning.   Shannon resides in St. Petersburg with her husband and two children.
Katrina Chisholm
Clinical and Educational Audiologist

Katrina has served for over 31 years as an  Educational and Pediatric Audiologist for Pinellas County  Schools. Her passion for over 40 years as a Clinical and Educational Audiologist leads to a deep understanding of hearing loss and its impact on the development of speech, language, education and social skills. Katrina lives in St. Petersburg with her husband.  She has two daughers and four grandchildren.
Katherine Goodloe
Katherine is an FSU graduate and has worked in Pinellas County Schools as an elementary mathematics teacher and math coach for the last 20 years. Katherine is able to remediate math deficits, enrich math skills, and help parents learn the "new" way of teaching math. Katherine is married with two sons.
Max Watson
Max Watson is a certified teacher with fifteen years of classroom experience with Pinellas County Schools. After years in fifth, fourth, and second grade, he took a short hiatus to pursue opportunities as a musician. Max returned to the classroom to find his bliss teaching kindergarten. With his range of
experience, Max has a broad and deep understanding of primary and intermediate curricula. Whether helping five-year-olds with phonemes or middle schoolers with algebra and geometry, Max seeks to develop a conceptual understanding through play and experimentation. Max's certifications include elementary k-6, reading k-12, ESOL, social science 6-12, and language arts 6-12. Max is a lifelong learner, holding an AA in music performance from SPC, a BA in philosophy from Eckerd College, and an MA in
elementary education from USF St. Pete. Max is currently working toward his Doctor of Education degree at Florida Southern College. Max has lived in St. Petersburg for twenty years. He lives with his daughter and soon-to-be wife and has three bonus daughters.
Kelsey Labanara
Academic Tutor, Interventionist, Educational Consultant
Kelsey is a graduate of Clemson University and has a bachelor's degree in Elementary Education. She has spent the last four years as a Multi-Tiered Systems of Support Academic Coach in Pinellas County Schools. Prior to coaching, Kelsey was in the elementary classroom teaching grades K, 3 and 5 with a strong passion for small group, individualized instruction. Kelsey specializes in problem solving academic concerns by analyzing formal and informal assessment data to identify potential gaps in student learning and aims to close those gaps by providing intensive, individualized instruction and intervention to
learners. She believes in creating a team alongside families, teachers, and any other supports to determine and communicate academic goals for learner's educational careers to ensure they reach their fullest potential and can be their very best self! Kelsey lives in St. Petersburg with her husband and enjoys running and traveling.
Lexi Roegiers-Jensen
Lexi "RJ" is an exceptional student education teacher in Pinellas County Schools.  She was also a classroom teacher for many  years.
Melissa Shible
Melissa is a St. Petersburg native who works as an exceptional education teacher in Pinellas County Schools. She is an avid Gator fan and enjoys hanging out with her family.
Julie Jones
Julie is a former reading coach and current assistant principal for Pinellas County Schools.
Kennedy Murrian
Kennedy is a speech pathology assistant who is pursuing her speech pathology license.  She has a great deal of experience using the Barton dyslexia program to help children overcome reading struggles.